The end of the year is traditionally a time for reflection. The end of 2022, probably the most transformative year of my life thus far, is no exception. The past year required me to fight a powerful battle with external forces attempting to sabotage my progress and keep me trapped in my past. I made the decision to abandon everything that has ever been used to control or mentally imprison me and move forward in my own truth. Last May, I killed off my alter ego of more than twenty years. I am now working under my real name and JC B8MN.
New Life
This year began with a new job unlike any I had ever had before, which I carefully selected with my specific needs, strengths, and weaknesses in mind. I am happy to tell you that I have flourished in that position. Having the autonomy and authority to do what I do best: analyze, prioritize, reorganize, systematize, and recognize untapped opportunities has helped contribute to compounding improvements in my workplace. Senior management is impressed.
The combination of being medicated for my ADHD, and reestablishing stability with a suitable day job, has made me the most functional and independent I have ever been. My employment provides me with the physical exercise I need without mental depletion or sensory overload. At the end of my day, I have more energy for activities of daily living and creative projects. It feeds an upward spiral.
After we failed to get Dan's SSDI approved, Dan began working again. He needs more outside support than me, as his challenges are greater than mine now. I am grateful that I am able to provide that. Our family is also amazingly supportive of both of us. As time passes in a healthy and nourishing family environment, the confusion and trauma of the past continues to lose power and fade away.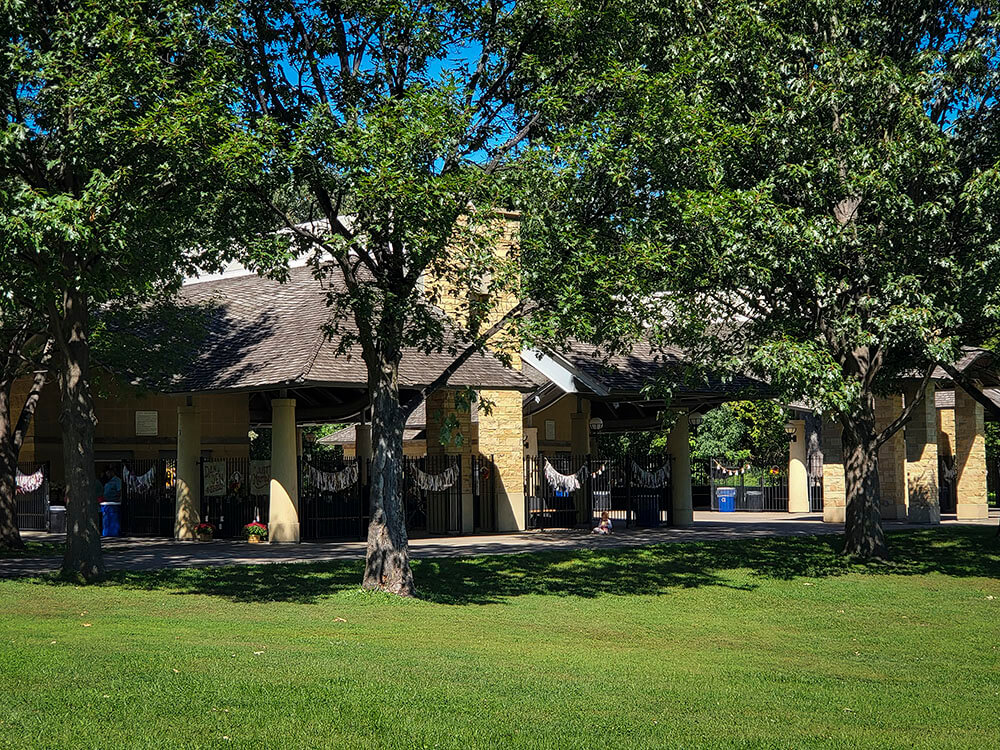 Our wedding celebration in September was the most beautiful day of the year. Truly, we are blessed to have some of the most caring and wonderful friends that anyone could ever wish for. Dan is enjoying his group gaming activities and slowly resuming his musical projects. When not working on my art and comics, of late, I am back in the kitchen and completing other unfinished projects. All is well.
The JC B8MN Mission
Rebuilding from the ground up has given me a unique opportunity to achieve a mature unity of aesthetic and vision that my work never had in the past. Lessons learned, and experienced gained, from over twenty years of experimentation are now synthesized into one clear mission and voice. Disparate and incongruous projects are now combined into a few core series with shared purpose.
In the future, every new concept or idea must pass the following tests: Does this serve my mission? Is this consistent with my personal and moral values?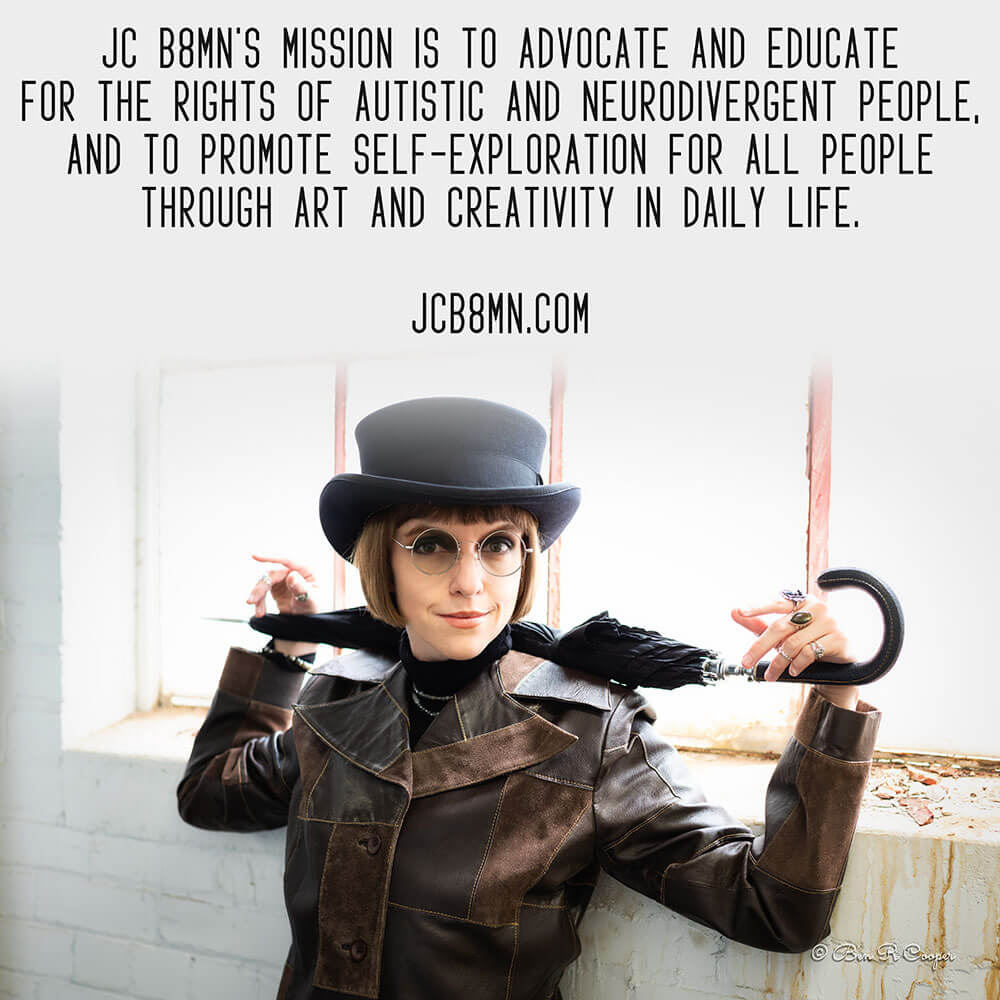 JC B8MN's mission is to advocate and educate for the rights of autistic and neurodivergent people, and to promote self-exploration for all people through art and creativity in daily life.
To that end, I now have a profile on SpeakerHub. My desire is to channel the effort I used to spend promoting myself at comic book conventions into education and outreach instead. The strange circumstances of my life have shown me to be unusually resilient. Consequently, I feel a responsibility to do what I can to help others living through struggles similar to mine. I am one of the lucky ones.
Over the course of my life, my artistic abilities evolved to compensate for my struggles with other forms of communication. I believe my visual language can be a valuable tool for revealing the autistic experience to those who do not live it. I believe my work can help bridge the "double-empathy problem" to increase compassion for neurodivergent people and facilitate better relationships.
The JC B8MN Vision
I am excited to announce the relaunch of my commerce and websites.
My new logos are complete, and custom sketch card commissions have returned for Patreon subscribers. My TeePublic storefront has been reopened, and I will be continuing to upload new designs as they are completed. For simplicity's sake, TeePublic is the only print-on-demand service I am using at this time.
I expect to reopen my Etsy shop within the next few weeks.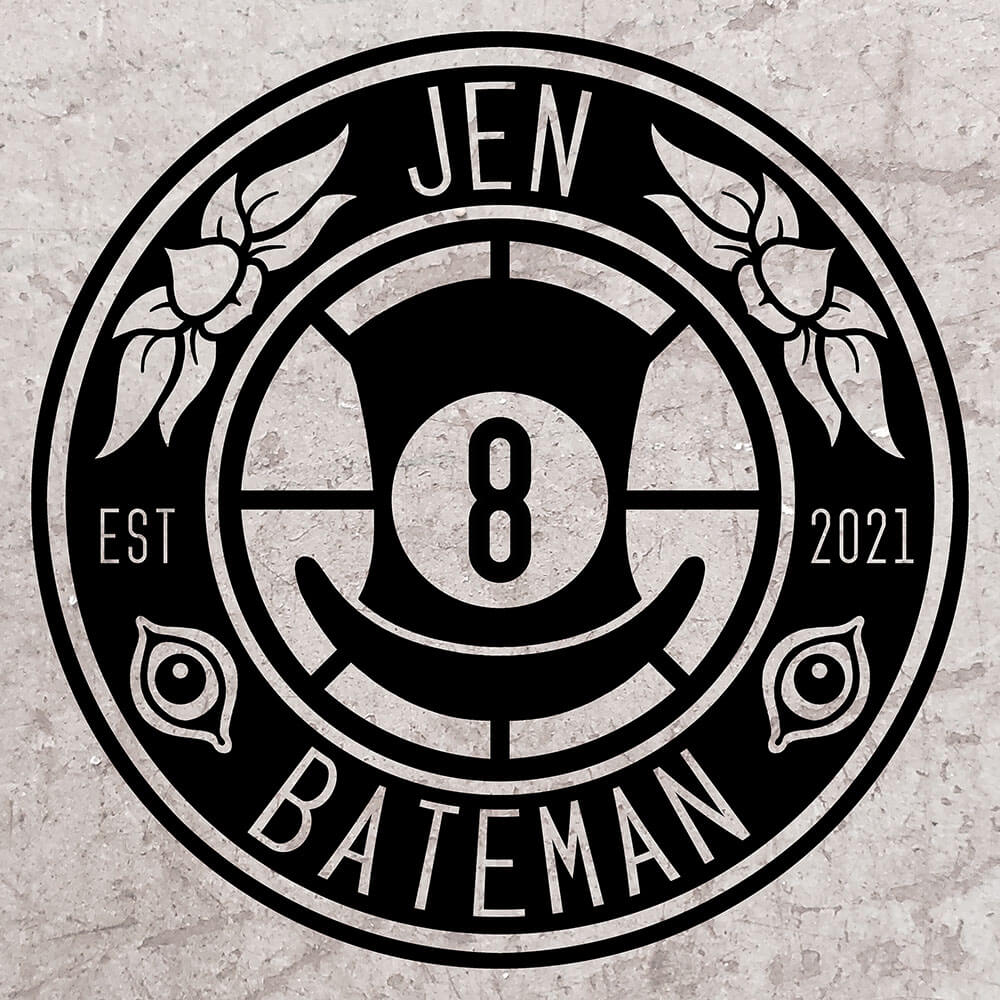 My art and photo galleries are in the process of being refreshed and rebuilt.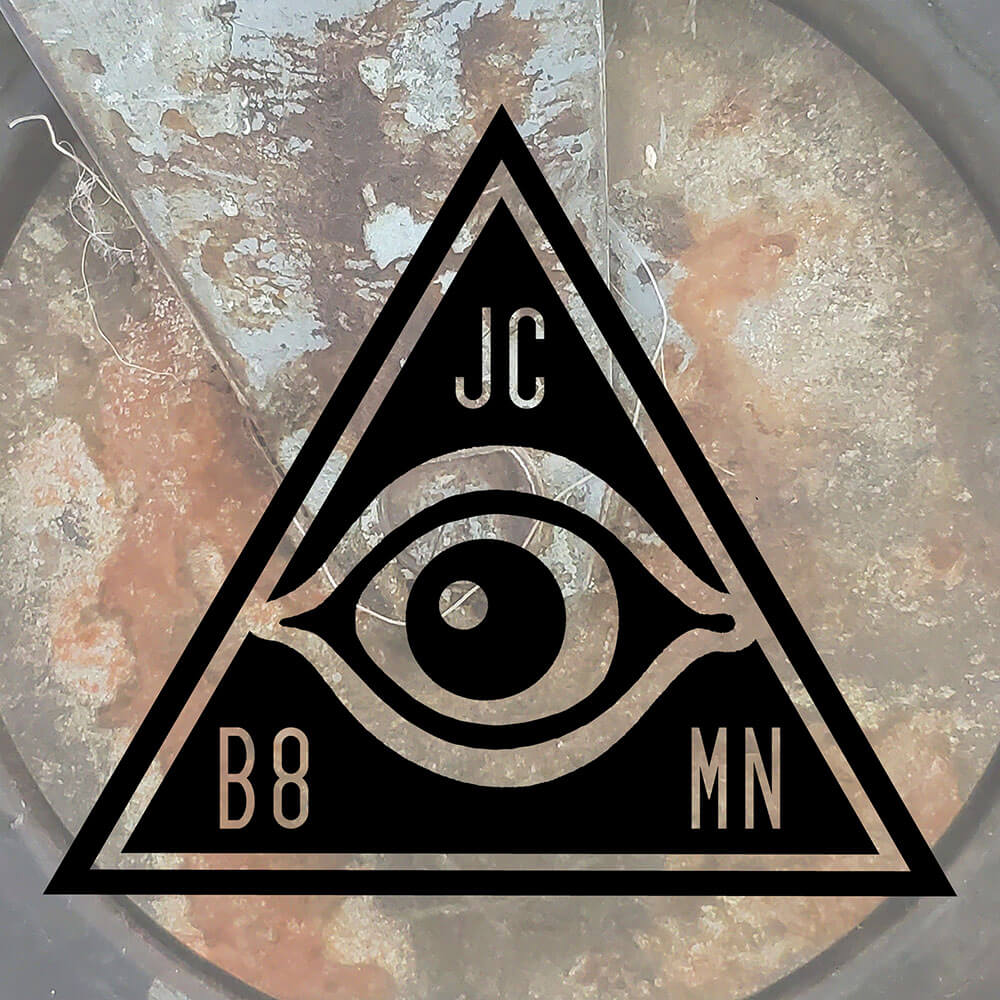 Finally, Dan and I are preparing to start producing videos for my new YouTube channel. My new efforts will be sure to incorporate the most-enjoyed elements of my past work, while also being more consistent and timely. You can also expect to see the return of Trashy the Rat, since I consider him to be the first major creation of Jen Bateman. I love writing for, and performing, Trashy.
New Work
Of course, I know the most burning question on everyone's mind must be: But Jen, what about the comics? My new webcomic, Behind the 8-Ball, is on schedule to launch publicly in mid-2023. Unlike my past efforts, this series is an ongoing, narrative autobiography designed for print as multiple books from the outset.
Behind the 8-Ball is a chronological account of my life story, focusing on how childhood abuse, undiagnosed ADHD and autism, and other notable events and relationships have affected me. It is not always an easy read, but I think it is an important one. It is the heart and soul of my overarching mission to increase acceptance and understanding for autistic and neurodivergent people.
To avoid my past production issues, I am building in multiple levels of buffers before public launch. Each step is far ahead of the next: outlines, scripts, rough drafts, and lastly, finished comics. I am still testing various techniques, but the final product will be 100% digital. Digital inking is faster and more forgiving.
Subscribers to my Patreon can read "work-in-progress" comic drafts now.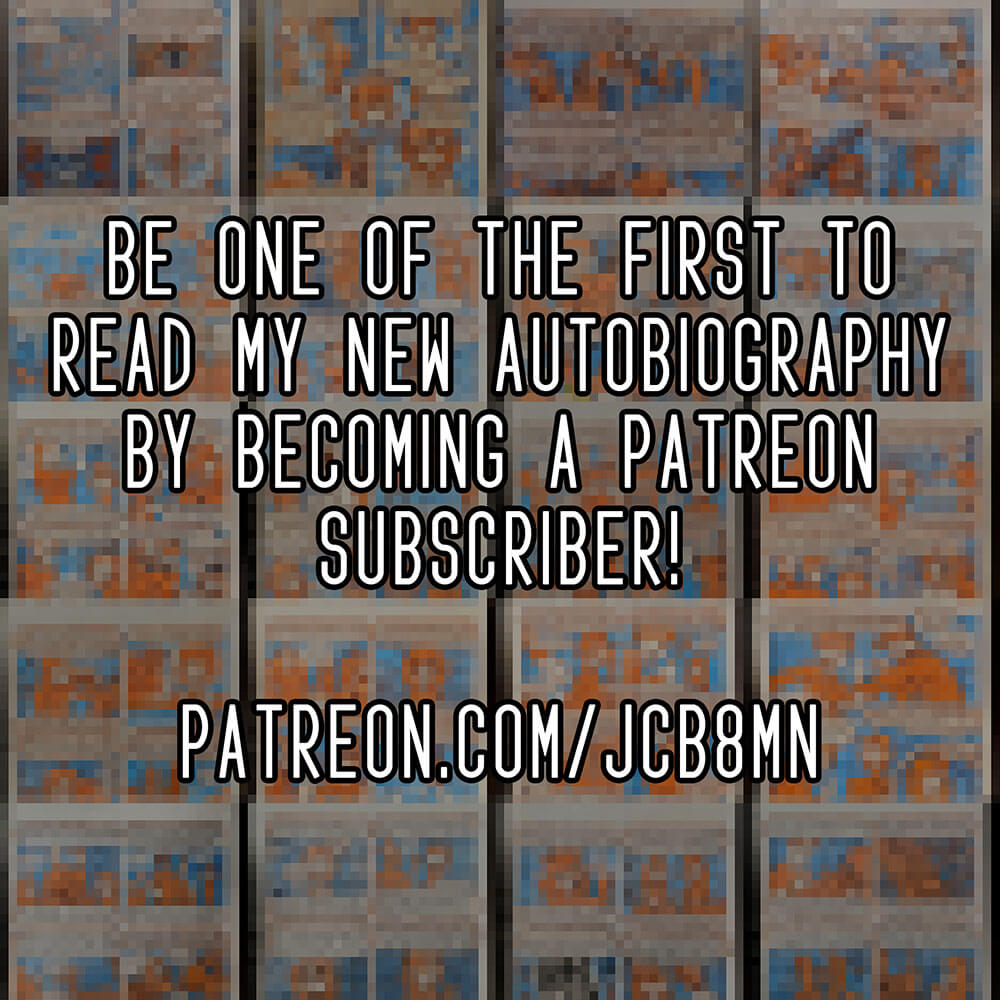 Many, if not most, of the important and influential people in my life are actively involved in the creation of this work. Feedback from my Patreon subscribers and test readers has been overwhelmingly positive so far. I am glad to not only share my story, but to thank the people who have been there for me at critical times and — in some cases — may have unknowingly helped save my life.
I hope you will choose to support my new work and JC B8MN in 2023.
May you all have a peaceful, healthy, and Happy New Year.